My baby has gotten to the point where he makes himself at home in my kitchen by crawling around and emptying drawers. The other day he emptied the drawer I keep the bibs and hot pads in. As I was putting everything away, I noticed my hot pads were getting pretty shabby looking. So I decided to whip up some new hot pads using quilt scraps and insul-brite. The quilt scraps came from this half square triangle chevron quilt that I made for boy 4.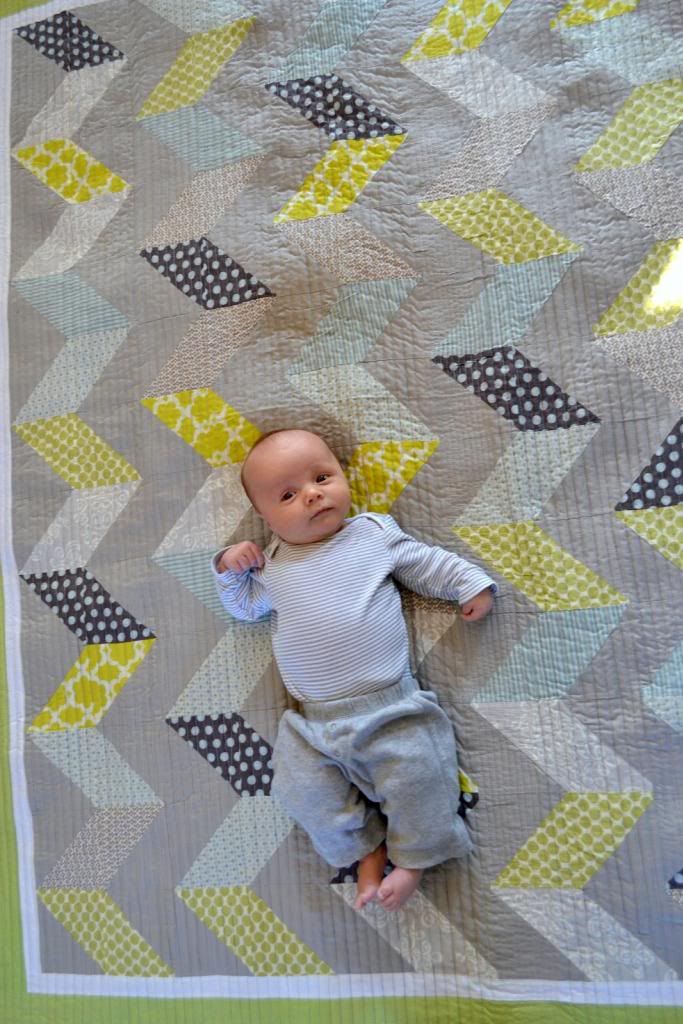 When I was making this quilt, I made too many blocks, and had thrown the extras into my scrap drawer. Those blocks were the perfect size for this project, and it made me feel thrifty that I was finally using those blocks for something else. These hot pads are super fast (and easy) to make.
To make your hot pad you will need:
-quilt block (or fabric of your choice)
-
insul-brite
. Regular batting won't work. You need insul-brite to protect your hand from heat.
-backing fabric
-binding. I used left over binding from the same quilt.
First, cut the insul-brite and backing fabric to the same size as your quilt block. Trim all sides so the hot pad is square. Next, baste the pieces together using safety pins. Then machine quilt as desired. I decided to do straight line quilting. After quilting, attach binding. I attached my binding in the same way as
this tutorial
. Enjoy your new hot pad!