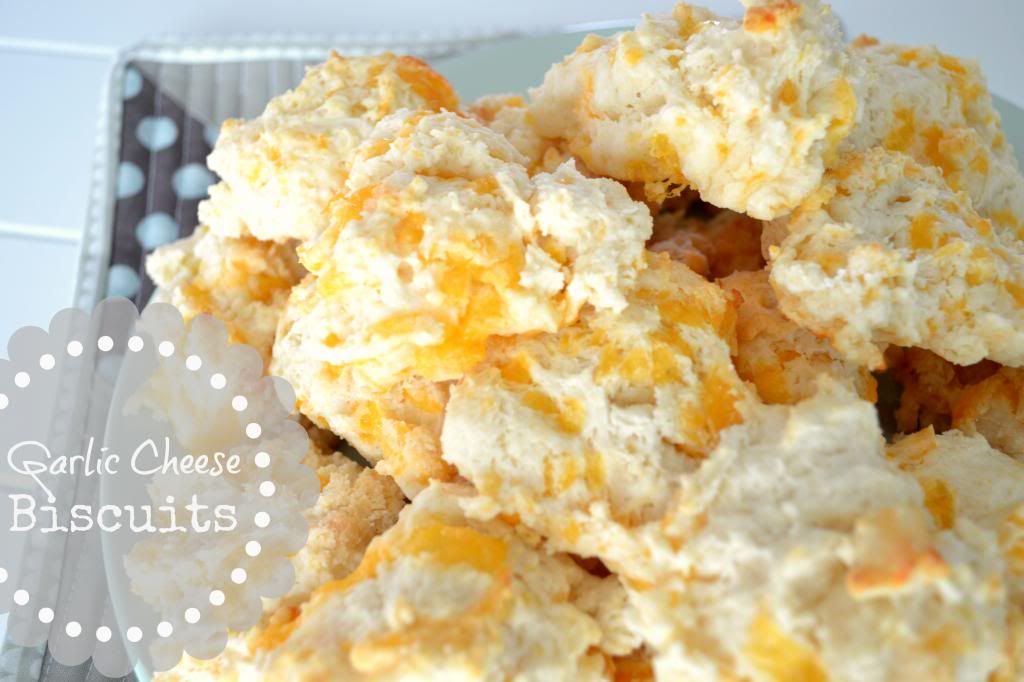 These biscuits are another favorite at our house. My husband especially loves these and requests them all of the time. They are great with soups, or as a quick alternative to rolls if you are short on time.
Ingredients:
2 cups flour
2 tsp baking powder
1 tsp salt
1 tsp garlic powder
4 T butter
1 cup milk
1 cup shredded cheese
Preheat oven to 400 degrees F.
Stir together flour, baking powder, salt and garlic powder. Cut in the 4 tablespoons of butter with a pastry blender until butter is pea sized. Quickly stir in milk and cheese just until blended. About 20 stirs.
Drop by spoonfuls onto a greased baking sheet. Bake for 12-15 minutes. Brush with melted butter.